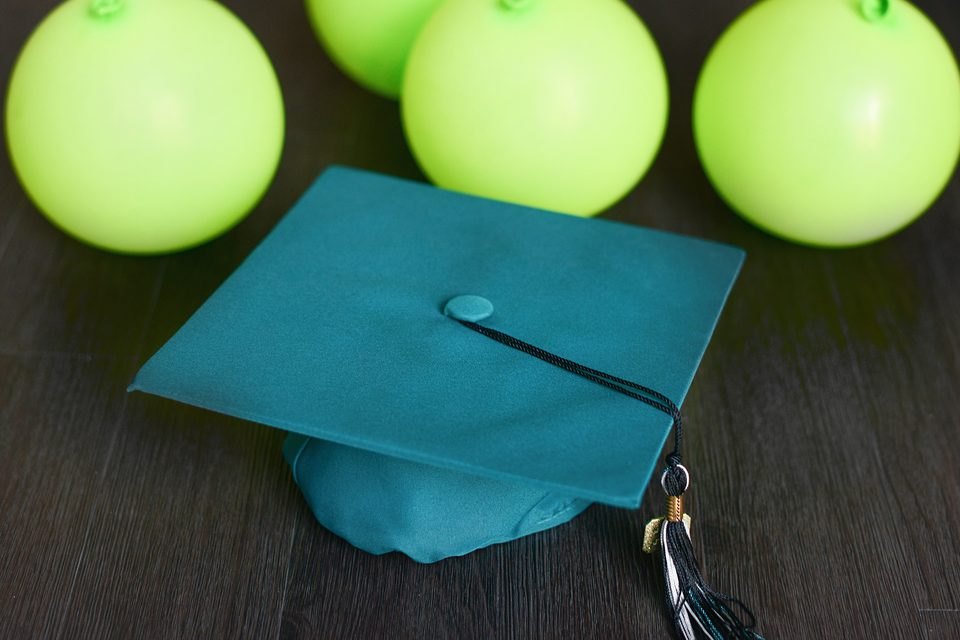 High school graduation is one of the most important and memorable times in a young adult's life. Hosting your own graduation party for your new grad is a great way to share the event with friends and family who may not have been able to attend the ceremony. Some planning and a bit of creativity in your choices for food and entertainment will ensure that the party is upbeat and pleasurable for everyone involved, including you as the host.
Budget Tips
Consider asking your grad if she has any friends who are also thinking of a party. Merging two or three grad parties into one big back yard party can help everyone save money. If you prefer having just friends and family, make up a list of food items and ask guests to bring one thing on the list. Online document and calendar sharing programs are easy to access, and guests can put their names beside the item they plan to bring so you don't have to worry about everyone showing up with a cake.
Entertainment Ideas
Because people often arrive at different times and may stay for only an hour or two, consider putting on a slideshow of your favorite grad moments, with a few embarrassing baby pictures thrown in. If you have a Smart Camera or smartphone, you can upload your pictures right after taking them and have them available on a Smart TV as soon as the party starts. For music, turn on the Karaoke feature on your stereo or load a Karaoke app onto your Smart TV or Blu-ray player and then pass the microphone around.
Food Ideas
Putting out a few platters of finger foods with plates and napkins ensures that you don't spend most of your time at the party locked in the kitchen. Most finger foods can also be prepared ahead of time and stored in the fridge. Grapes, strawberries and sliced melon go well with cheese and crackers. Slices of french bread can be placed alongside a deli tray and cheese platter. Many grocery stores also make cheese, fruit and deli platters today. To make sure you get one, call the manager a few days before the party to reserve the platters you want.
The Dessert Table
While a graduation cake should be the centerpiece of your dessert table, many would agree that you can't have too many dessert options. An ice cream buffet would make a popular hangout, particularly if you load it with whipped cream, nuts, marshmallow and other toppings. A candy bar makes an attractive table too if you fill glass jars with colorful candies. Remember to set some containers nearby, labelled for glass or paper recycling and trash.
Photo Credits: Alexa Smahl/Demand Media
We Recommend
Samsung is a registered trademark of Samsung Electronics Co., Ltd. All other brands, products and services, and their respective trademarks, names and logos, are the property of their respective owners. All apps referenced, except where otherwise noted, are available in the Samsung GALAXY Apps store. For more information on any referenced apps, products or services, see the respective websites.
The above content is provided for entertainment and information purposes only. All information included herein is subject to change without notice. Samsung Electronics is not responsible for any direct or indirect damages, arising from or related to use or reliance of the above content.