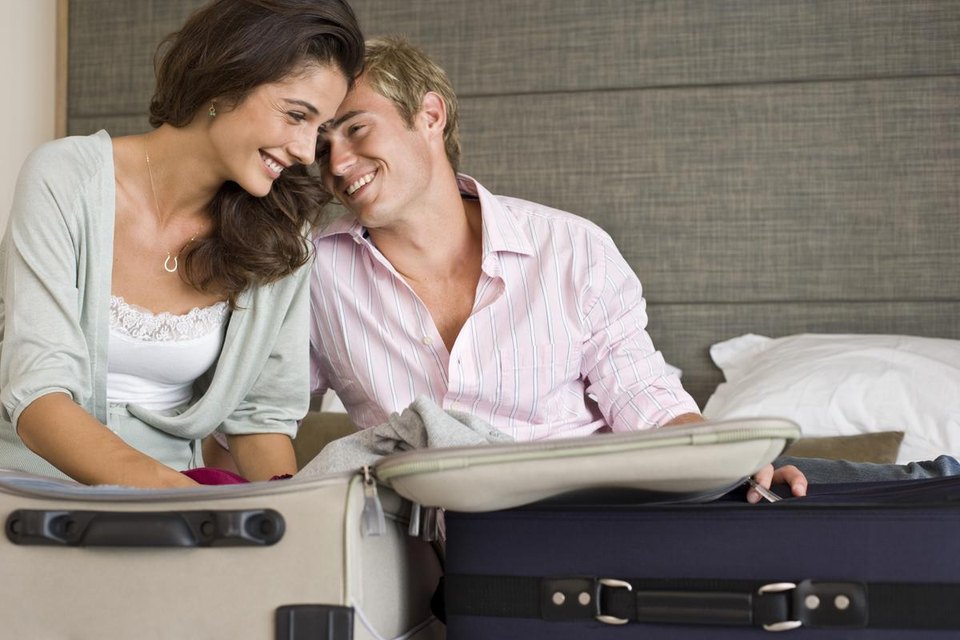 When you see a man carrying on a conversation as he walks down the street alone, your 21st-century-life filter categorizes the scene as "smartphone user," not "strange man talking to himself." Smartphones appear everywhere you go and can replace a stack of reference material, electronics, gadgets and ink. Seven former must-haves top the list of items you can leave behind courtesy of the smartphone in your pocket.
Address Book
The printed address book tucked into a briefcase corner or jacket pocket was once a common sight. Smartphones offer integrated address books that accept listings from other apps. With one touch, you can call a contact, send her an email message or view the location of her address on a map. You can classify contacts into groups, prioritize them based on their importance in your life and import them when you link your device to other email accounts.
Calendar
It hasn't been long since the planner book or desk calendar marked an annual purchase of a bound or leaved volume that required active diligence to keep neat and avoid missed dates or conflicts. Smartphone calendars can display multiple special-purpose sets of important dates and alert you to upcoming milestones so you don't miss a critical appointment. You can share events with friends or co-workers and plan ahead for meetings and birthdays months or even a year in advance.
Camcorder
From tape to discs to solid-state storage, camcorders downsized from on-the-shoulder VHS models to palm-sized devices and now to smartphones that capture video footage onto removable memory cards the size of a thumbnail. They may not replace a dedicated device for movie-quality footage, but they add the ability to capture interesting scenes on a device that's already in your pocket.
Camera
Pocket cameras, also known as point-and-shoot devices, date back beyond flash cubes to the days of miniaturized film-based spy cameras. The same smartphone lens that captures video footage also snaps still images, sometimes directly out of the video stream. You can organize, share and even edit or caricature your photos directly on your smartphone.
Map
To stay on the right road, the business or leisure traveler of only a decade ago carried and relied on a glove box or briefcase full of folded paper maps. Smartphone map apps can show you a close-up aerial photograph and street-level image of a specific address, alert you to road construction or heavy traffic, and save important locations so you can recall them with ease or share them with friends, family or co-workers.
Music Player
From audio tape to optical discs and on to solid-state storage, music players stored songs and albums for on-the-go replay, starting with devices that required you to buy recorded tapes or make your own from vinyl albums. Smartphones can sync thousands of songs with your computer or tablet, link you to information about an artist or track and enable you to add to your library wirelessly.
PDA
PDAs provided early digital lifestyle hardware focused around the combination of a rudimentary address book and calendar. As hardware miniaturization and capabilities increased, they grew into pocket computers, many of them powered by regular alkaline batteries. Smartphones are comprised of PDA features but in a device with far more capabilities. To transplant your digital data from one device to a new one, you can swap your smartphone memory card into the new hardware's slot and be back on the go in minutes. In contrast, PDAs featured device-specific data formats and no way to move information from one device to another.
We Recommend
Samsung is a registered trademark of Samsung Electronics Co., Ltd. All other brands, products and services, and their respective trademarks, names and logos, are the property of their respective owners. All apps referenced, except where otherwise noted, are available in the Samsung GALAXY Apps store. For more information on any referenced apps, products or services, see the respective websites.
The above content is provided for entertainment and information purposes only. All information included herein is subject to change without notice. Samsung Electronics is not responsible for any direct or indirect damages, arising from or related to use or reliance of the above content.