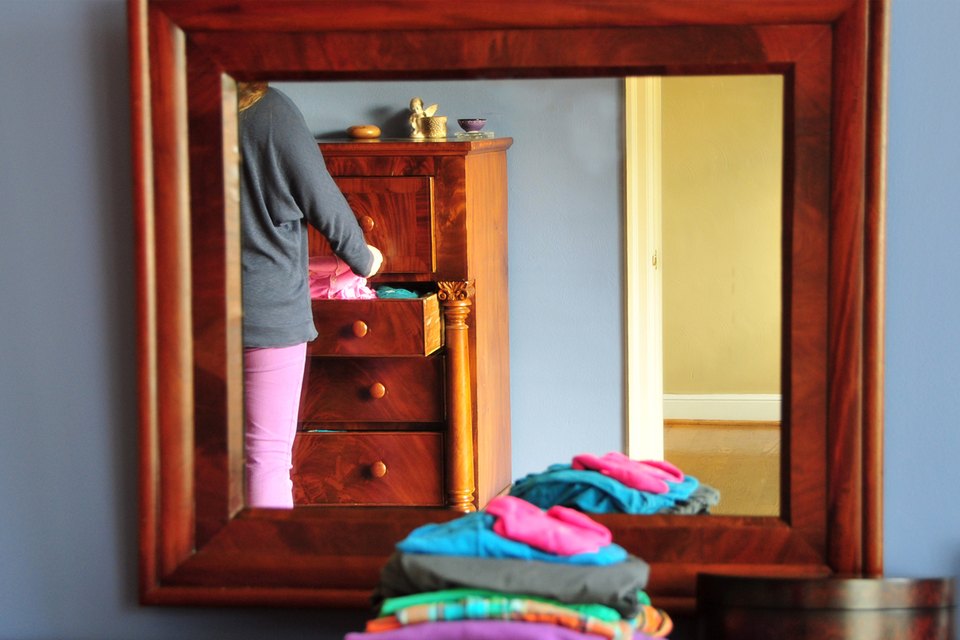 Washers and dryers make doing laundry more convenient, but these machines are also among the most power-hungry in your home. Depending on where you live and the type of washer and dryer you have, doing the laundry may cost you over $1 per load. You can cut back on laundry costs by upgrading to energy-efficient equipment and using the power-saving settings on your machines.
Upgrade Your Machine
If you're hanging on to your old washer and dryer to save money, you might be better off upgrading to newer, more energy-efficient machines. For example, front-load and high-efficiency machines use less water and energy than standard top-load models.
Look for machines stamped with the ENERGY STAR® logo. ENERGY STAR-qualified washers and dryers can save you hundreds of dollars over the lifetime of the product. For instance, some of the most efficient dryers use up to 36 percent less energy than standard machines.
Washing Clothes
Use your washer's speed cycle, if it has one. In some machines, the speed cycle shortens the wash time by up to 15 minutes per load, so your clothes get clean in less time. This cycle speeds up the job by spraying detergent and water directly at garments and draining the tub as the machine rinses clothes. You'll also save money by running a lower-temperature cycle on the washer.
To save energy, don't run the washer with a partial load. Make use of the machine's full capacity, and you'll get more clothes cleaned with less energy. Some washers have a 5.0 cubic-foot capacity that allows you to wash nearly three baskets of laundry in one load.
Dryer Settings
Each time you use your dryer, lint collects in the vent. Over time, the lint builds up and decreases the dryer's performance, costing you more in energy bills. Clean the vent regularly to prevent this. If your dryer has a vent sensor, enable it. The vent sensor detects lint and prompts you to remove it before blockages occur.
Some dryers have a moisture sensor that monitors the dryness of your clothes. When the sensor no longer detects moisture in the clothes, the dryer cycle stops. Use this setting so your dryer won't run longer than necessary.
Other Tips
When drying clothes, dry lightweight items separately from heavier ones, such as jackets, towels and bedding. If you combine light and heavy items, they'll take longer to dry. Try to dry one load immediately after the first. The dryer will still be warm from the previous load, so clothes will get dry faster.
Set your home's water heater to 120 degrees Fahrenheit. Your washing machine will use three to five percent less energy per 10-degree temperature drop. Lowering the water temperature also helps prevent corrosion and mineral buildup in the heater.
Photo Credits: Heather Milward/Demand Media
We Recommend
Samsung is a registered trademark of Samsung Electronics Co., Ltd. All other brands, products and services, and their respective trademarks, names and logos, are the property of their respective owners. All apps referenced, except where otherwise noted, are available in the Samsung GALAXY Apps store. For more information on any referenced apps, products or services, see the respective websites.
The above content is provided for entertainment and information purposes only. All information included herein is subject to change without notice. Samsung Electronics is not responsible for any direct or indirect damages, arising from or related to use or reliance of the above content.