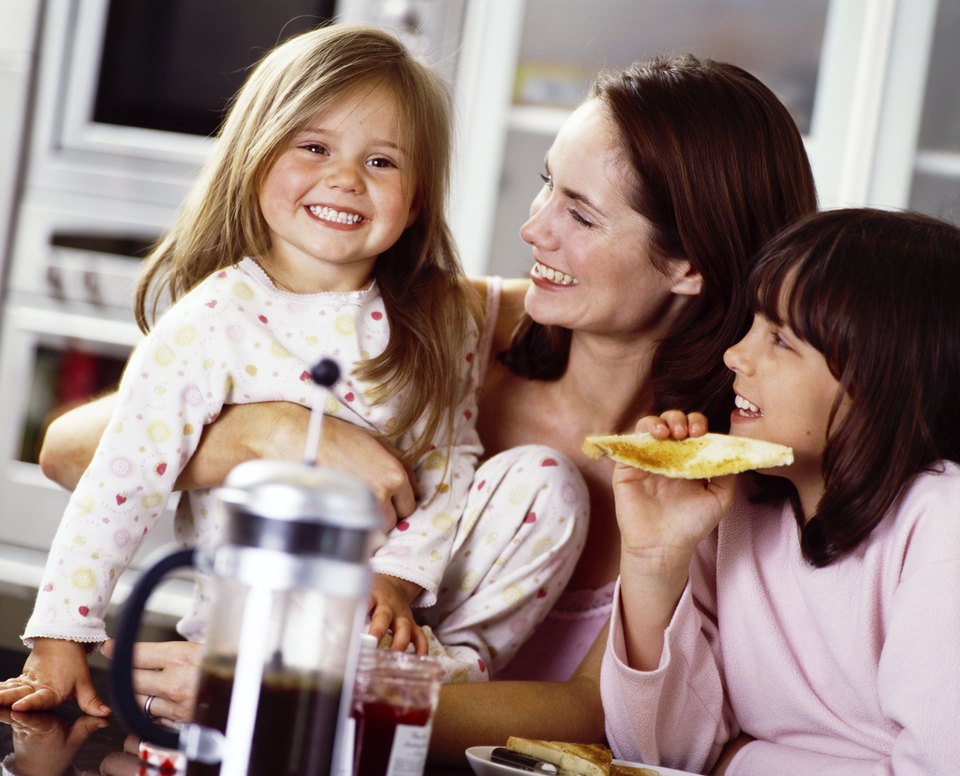 Reunions and seasonal gatherings can bring out the best in family togetherness, along with "remember when" moments that become part of tradition. When it's your turn to host the big event, your digital skills, home computer and smartphone technology can help you add a special flair to your plans and create tangible memories for everyone to share, while also simplifying the role of host.
Invitations
Put your computer skills to work making special invitations to send to relatives near and far. You can create a theme for the event itself and carry it through the look of the invitations, drawing on heritage and history—a special event in one branch of the family, a seasonal or holiday connection, or simply a whimsical take on family lore. As the date nears, you can email stragglers whose RSVPs you haven't received, encouraging them to confirm attendance. If you're setting up an extra-special gathering at a ballroom, park or banquet hall, send maps and directions on your smartphone.
Photo Place Cards
Whether you set up a picnic in the park or a formal dinner in a rented venue, you've probably planned a shared meal that sits everyone down to break bread together. Even in smaller or close-knit families in which everyone knows and sees each other on a regular basis, you can have fun with special place cards. Acquire a school photo from every family member and use it instead of a typeset name tag to identify who sits where. Use nicknames instead of real names as the monickers on seating cards. At an informal meal, turn place cards into a game, identifying each person by the answer to a question about her childhood. You can create these tags on your computer and printer, setting them up in advance so they're ready to go when the big day arrives.
Family Recipes
From banquets to cookouts, family gatherings not only center around food, they offer you an ideal opportunity to create a family recipe book that features the items from your reunion meals. Every family includes great cooks whose famous dishes become the stuff of family legend. If your master chefs agree to share some of these timeless recipes, you can serve them at the event and include them in a cookbook that you put together on your computer. Whether you share the cookbook in PDF format, turn it into a self-published e-book, upload it to a site that creates bound books from your files or simply put it together as a word processing document, you can provide every family member with a copy. If you continue this tradition from year to year, these books can become a collectable series.
Event Photos & Video
When you play host to the family get together, you can put your camera and camcorder to good use documenting the interactions among generations and the action among little ones. Yours probably won't be the only digital devices capturing stills and footage at your event. If you keep a memory card reader plugged in to your computer during events at your house -- or a notebook system if your gathering takes place on the road -- you can acquire copies of everyone's photos and videos before the family disperses at the end of your gathering. Edited together on your computer, these images make a great slide show or video to share with the entire family on DVD or through an online hosting service. Until you complete the editing process, you can display pictures on your HD TV, running a continuous slide show in your living room.
Photo Credits: Jessica Isaac/Demand Media
We Recommend
Samsung is a registered trademark of Samsung Electronics Co., Ltd. All other brands, products and services, and their respective trademarks, names and logos, are the property of their respective owners. All apps referenced, except where otherwise noted, are available in the Samsung GALAXY Apps store. For more information on any referenced apps, products or services, see the respective websites.
The above content is provided for entertainment and information purposes only. All information included herein is subject to change without notice. Samsung Electronics is not responsible for any direct or indirect damages, arising from or related to use or reliance of the above content.