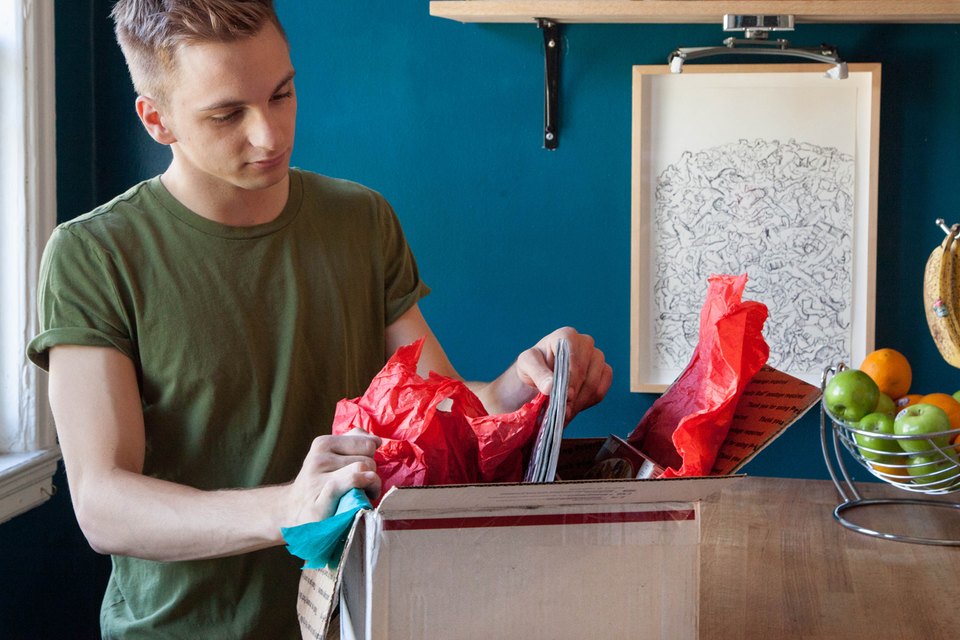 Packages you send your collegian serve an important purpose. Treats and practical gifts from home help diminish the homesickness most students feel. Fill a box with wants and needs that may be in short supply on your child's college campus. They will be appreciative of your support and also be reminded that they are missed at home.
Digital
When you want to include digital devices in a care package, take your technology cues from your child's classwork and any hints she drops about the gadgets she already owns. You probably sent her off to college with a new notebook or desktop computer. A tablet or media player makes a great addition to her roundup of digital devices, especially if her current equivalents no longer charge properly. Add a gift card for apps on her smartphone. If she's considering photography classes or already loves to take pictures, a camera and some memory cards make a welcome alternative to other digital options.
Cleaning
Your child may not enjoy doing laundry, but she probably misses the convenience and cleaning power of the high-efficiency appliances in the family laundry room. Find out what kinds of laundry options she can access on campus, some of which may be free benefits of her residence hall plan, and include a gift card she can use for detergent or fabric softener at a nearby retail outlet. If you check out a map of the area around her campus on your home computer, you can use that research to help you select which stores' gift cards to choose based on retailers located near her.
Food
Send your college student some tasty treats from home. You can pick up healthful packaged snacks, restaurant gift cards or even a use-anywhere money card she can take to a farmer's market, but a few homemade treats round out a care package with family favorites. Bake up some low-fat cookies in your convection oven—enough that she can share with her roommate—or use its drying action to make some dried fruit. Look for packet-sized sampler containers of nut butter or other spreads that she can add to bread from the dorm cafeteria.
Other Options
If you bought your child a desk lamp for her dorm room, include an LED lamp as a replacement bulb so she can enjoy clear, long-lasting light without the byproduct heat of incandescent or halogen lamps and the worries about mercury content in fluorescents. Satisfy her love of products made in your local area with a few items from small stores that she loves. To make the box an extra-special expression of your love, add a flash drive with family photos and a home movie from your camcorder or smartphone.
Photo Credits: Victor Houglin/Demand Media
We Recommend
Samsung is a registered trademark of Samsung Electronics Co., Ltd. All other brands, products and services, and their respective trademarks, names and logos, are the property of their respective owners. All apps referenced, except where otherwise noted, are available in the Samsung GALAXY Apps store. For more information on any referenced apps, products or services, see the respective websites.
The above content is provided for entertainment and information purposes only. All information included herein is subject to change without notice. Samsung Electronics is not responsible for any direct or indirect damages, arising from or related to use or reliance of the above content.