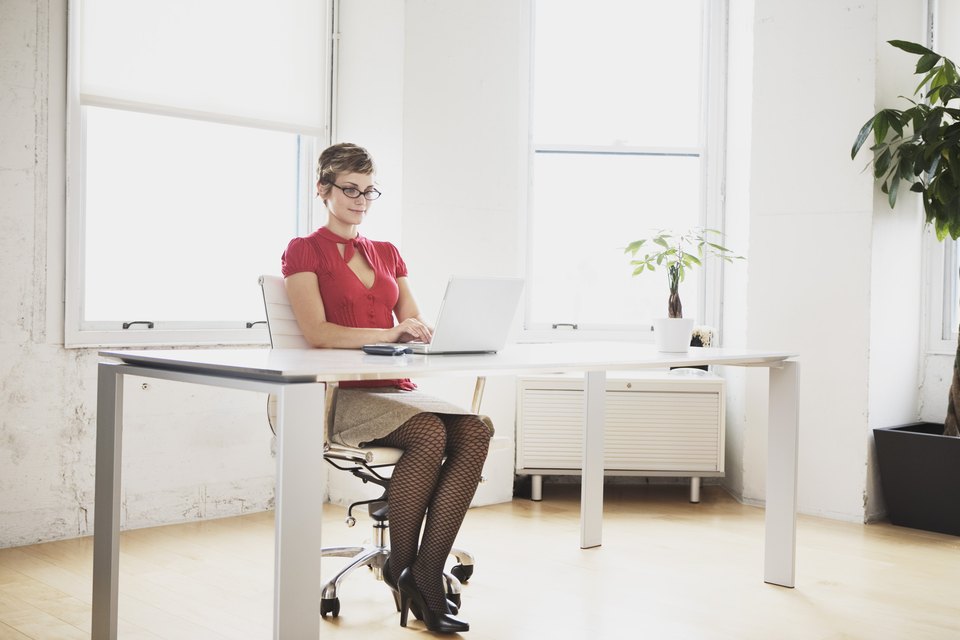 While the paperless office has been a goal for businesses since the 1970s, eliminating the need for a paper trail has never been as achievable as it is today. Digital storage is reliable and inexpensive, and there are now many tools you can use to leverage the technology you already have in your computer, smartphone and Internet connection to keep all of your records and projects in a digital format.
PDF Printer
Creating PDF files of important documents is essential in a paperless office. PDF files are relatively small in size and can be opened on any operating system. Unlike original document and spreadsheet files, PDFs are hard to modify once they are saved. Windows doesn't natively support a print-to-PDF function, but you can quickly install it for free. There are free utilities that let you quickly create PDF files using the print function on any Windows application. Instead of printing to paper, you can print a PDF, which is automatically saved on your computer.
Evernote
A reliable system for recording notes and then being able to access them quickly when needed should be a priority for any office. Evernote is a free app you can download to your smartphone, tablet and computer. You can use it to write text notes, copy Web pages, take photos and record audio. Once you save a note, it's available on each of your other devices and can be edited at any time. You can organize your notes in different digital notebooks and then quickly find them by searching by date or keyword. With a premium account, you can access your notes offline.
Google Drive
Collaborating on projects used to mean lots of printed copies and several different colored pens. With Google Drive, you can collaborate on documents, spreadsheets and presentations with others in the same office or around the world. Changes are automatically updated in real-time and are saved immediately. You can download copies to your computer for emailing, or simply send a link to the shared file to whomever you please.
Smartphone Document Scanner
If you want to take a copy of a document with you, there's no reason to carry around extra paper if you already have a smartphone or tablet. There are several available apps that turn a smartphone camera into a portable document scanner. These apps can be used for anything ranging from a whiteboard presentation to a restaurant receipt. Unlike those small receipts, your scanned copy isn't likely to get lost, nor is it going to fade in a few months the way many receipts do.
Paperless Printer and Fax
Depending on the work you do, it may be nearly impossible to avoid using any paper at all. Clients, for example, often require paper invoices before payments can be processed. Instead of using a basic printer, a quality multifunction printer can also be used as a fax machine and scanner. Instead of printing out pages and then faxing them, a properly configured multifunction printer gives you the option to send and receive faxes via email. With the attached scanner, you can quickly scan any documents mailed to your office and store them digitally rather than storing them in a filing cabinet.
Photo Credits: Heidi Monner/Demand Media
We Recommend
Samsung is a registered trademark of Samsung Electronics Co., Ltd. All other brands, products and services, and their respective trademarks, names and logos, are the property of their respective owners. All apps referenced, except where otherwise noted, are available in the Samsung GALAXY Apps store. For more information on any referenced apps, products or services, see the respective websites.
The above content is provided for entertainment and information purposes only. All information included herein is subject to change without notice. Samsung Electronics is not responsible for any direct or indirect damages, arising from or related to use or reliance of the above content.